Some years ago I was lucky to stumble across a great tool for FS9 - Library Object Manager. It could do many cool things unheard of before, and I happen to become a beta tester for Jon Masterson. Today he is working on the ultimate scenery design tool: Airport Design Editor. Mighty by its features, it does everything according to the SDK and therefore produces clean code.
Airport Design Editor (ADE9X) is a graphical design tool. It allows you to enhance existing FSX airports as well as to create new ones. Based on the design principles of Lee Swordy's AFCAD2, it has by now far exceeded the abilities of the FS9 tool by supporting the new FSX features. The coding for ADE9X is done by Jon Masterson, with a dedicated team supporting him in the development of the software.
Let me quote Jon to describe the goal of ADE9X:
"ADE sets out to achieve two things in designing and enhancing airports. First to make the enhanced airport look good, and second to make it work properly. Airport design must address both aspects - the visible and the invisible. The design philosophy goes further in assisting users of all levels to get things right from the start. Error checking and 'common sense' are built in. At the same time it is important to allow users flexibility. ADE is being developed with the help of a small group of dedicated airport designers with a wealth of knowledge and experience."
If you are doing scenery design, try ADE. Click on the picture below to visit Jon Masterson's Homepage.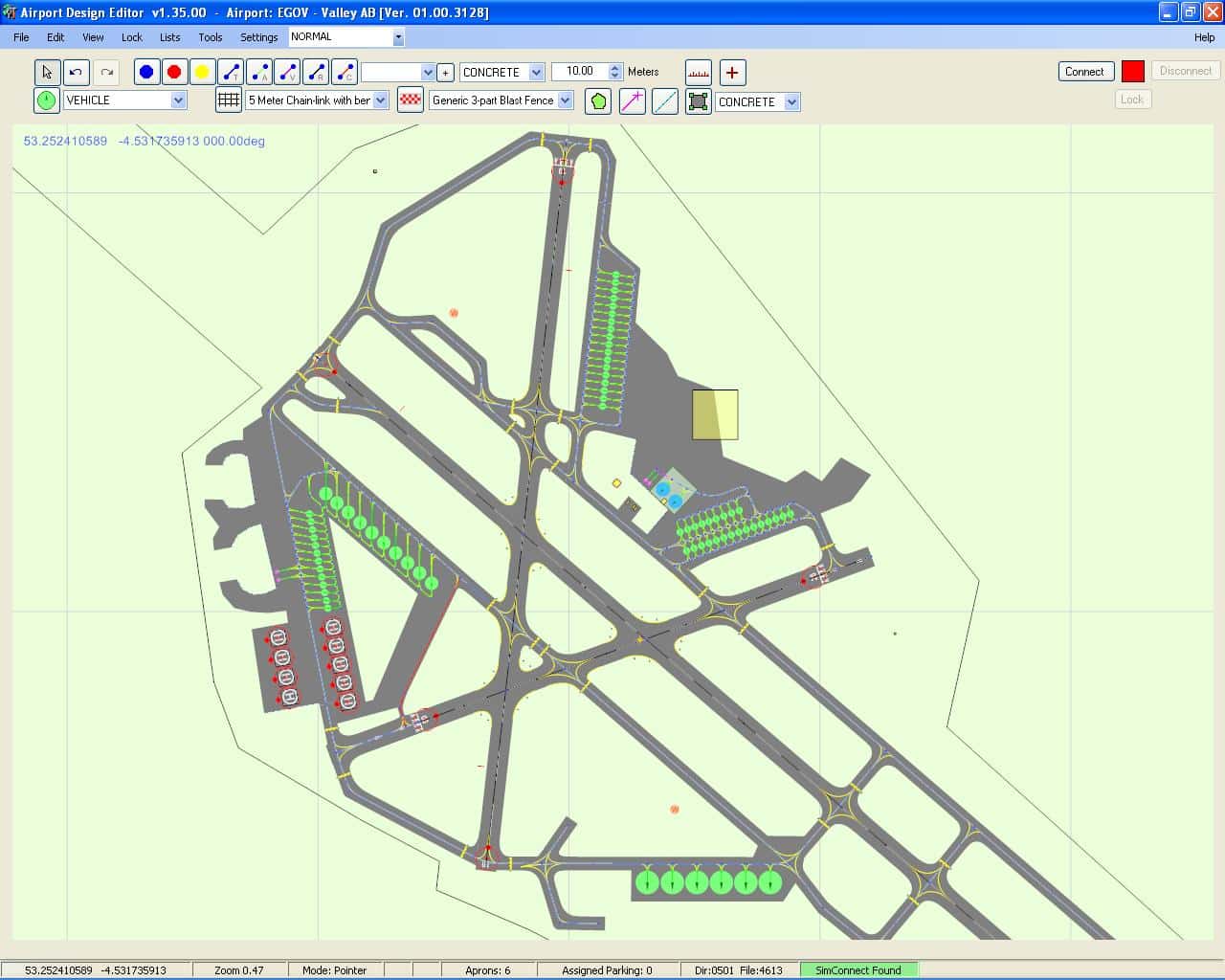 Production Release V.1.78
The current
production version
of ADE is version 1.78 released on Dec 24, 2019
Development Release V.1.79
There is usually a
development version
of ADE. This is where new and enhanced features are tested and bugs fixed. The current development version is 1.79 and it supports the newly released P3D v5.
Older unsupported Releases
You can also find the unsupported versions V.165, V.1.70 and V.176 for download here.
Tutorials
Bob Kesshan has invested a tremendeous amount of work to create so far three tutorials for ADE. He has gone to great lengths to present the basics of airport design in a very comprehensible way. These manuals can be selected as a download option when running the installer.
Tutorial1 - Paths, Parking and Aprons
Tutorial2 - Background Images
Helmuth Hauck has made an excellent German Manual which will be part of the installation package for the new 1.40 Release. All updates for the English manual of Release 1.45 are also done by him.